Fried Potato Chips and French Fries Processing Line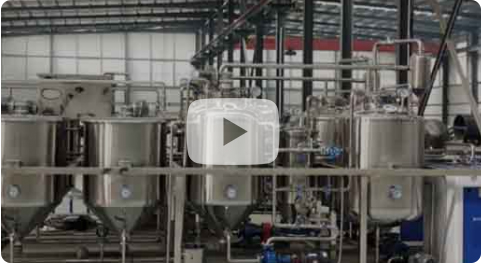 Description
The complete set of equipment consists of cleaning, slicing (strip), blanching, dehydration, oil-water mixed frying, de-oiling, seasoning, packaging and auxiliary equipment. It has the advantages of one-time investment, low energy consumption, multiple functions, small size, high profit, convenient use and maintenance, etc.
Fully automatic fried potato chips and potato chips production equipment :
1. The process flow of the production line of fried French fries and potato chips: increase the input material-wash and peel-select and trim-increase the input material-slice (strip)-rinse- - Blanching and color protection - dehydration - frying - deoiling - seasoning - delivery - packaging. The equipment adjusts the process section to make deep-fried frozen fries.
2. This set of equipment is made of 304 stainless steel, with high output and labor saving. The equipment is installed and debugged on site.
Parameter
The performance of economical fried potato chips and French fries complete equipment :
1. Cleaning and peeling machine: using emery lined cleaning and peeling machine or brush type cleaning and peeling machine. The cleaning and peeling work can be completed at the same time. Therefore, the efficiency is high and the loss is low.
2. Slicing and cutting machine: It can be used for slicing and cutting. The slice thickness and strip size can be adjusted at will.
3. Blanching machine: Rinse and protect the color of the cut potato chips (strips).
4. Dewatering machine: Dewatering by centrifugal force. Dehydration before frying can greatly shorten the frying time and improve the taste of potato chips. Improve production efficiency and reduce production costs.
6. Oil-water mixed frying machine: This equipment is the most advanced frying equipment. Because of the different proportions of water and oil. The water is underneath, and the oil is heated on the top to make potato chips (strips). The residue produced is directly deposited in the water. The oil does not emit black smoke, which greatly prolongs the oil's life cycle and greatly reduces the cost. The oil temperature is controlled precisely, so the quality and taste of potato chips and fries are guaranteed. After the work is finished, let out the water, and the residue will flow out with the water.
6. De-oiling machine: centrifugal de-oiling machine. De-oiling freshly fried potato chips (strips) overcomes the defects of high oil content and greasiness of potato chips (strips) and improves the taste of potato chips (strips).
7. Automatic seasoning machine: The drum-type seasoning machine is made of stainless steel. Potato chips (strips) are evenly turned in the rotation of the drum, and seasonings are added by sprinkling or spraying, and the seasoning is uniform and not easy to break.
8. Nitrogen-filled packaging machine: When packaging, fill the bag with nitrogen, which can effectively prevent the potato chips from breaking. Extend the shelf life. Inflate, pack, and code in one go.
Related Products
Inquiry
Please Feel free to give your inquiry in the form below.we will reply you in 24 hours.