Full Automatic Chicken Feet Cleaning Peeling Cutting Production Line
Equipment Description
1.Blanching machine
This machine is use for Chicken Feet blanching, this machine is the first part of chicken feet processing machine.the capacity is 1000 kg per hour ,have steaming type and electricity type two options,the feature is save the man power,and durable.
2.chicken feet peeing machine
after the chicken feet is processing by the blanching machine,then transfer to the peeling machine.the skin can be removed very clean ,it is very easy to operate .it has durable quality and high output ,peeling rate can reach above 98%.
3.Conveyor
The chicken feet from the peeling machine through the elevator transfer to the pre-cooling machine,achieving automation .
4.pre cooling machine
After the chicken feet come out from the peeling machine,the temperature is about 20-30 degree.when it come to the pre-cooling machine,it need add the snowflakes ice or cold water to keep the water 0-4 degree,so the chicken feet won't be long time in high temperature avoid to stick,breed bacteria etc,And the chicken feet come out from the pre-cooling machine,the temperature will be ≤10 degree.cooling time need about 1-45 minutes,Spiral propulsion system and blast system make sure cooling the chicken feet more evenly and thoroughly,and the chicken feet temperature can lower in short time.
5.picking conveyor
We will make this as double layer,the people can stand both side to pick the chicken feet ,they can remove the unqualified chicken feet into the lower layer ,it work like this ,the qualified chicken feet in upper layer,it is forward transfer, then transfer to the cutting machine.the lower layer conveyor is transfer in different direction , (in adverse direction with the upper conveyor),then use the conveyor(No.6 conveyor) to transfer to picking platform.
6.chicken feet cutting machine
This is a professional chicken paw cutting machine,which can cut the chicken paws automatically and continuously.It can also cut other meat products.The machine includes two parts, conveyor parts and cutting parts .people can stand both side to operation the machine,The whole of machine is made of stainless steel , high quality and more durable,long time-use life , low noise.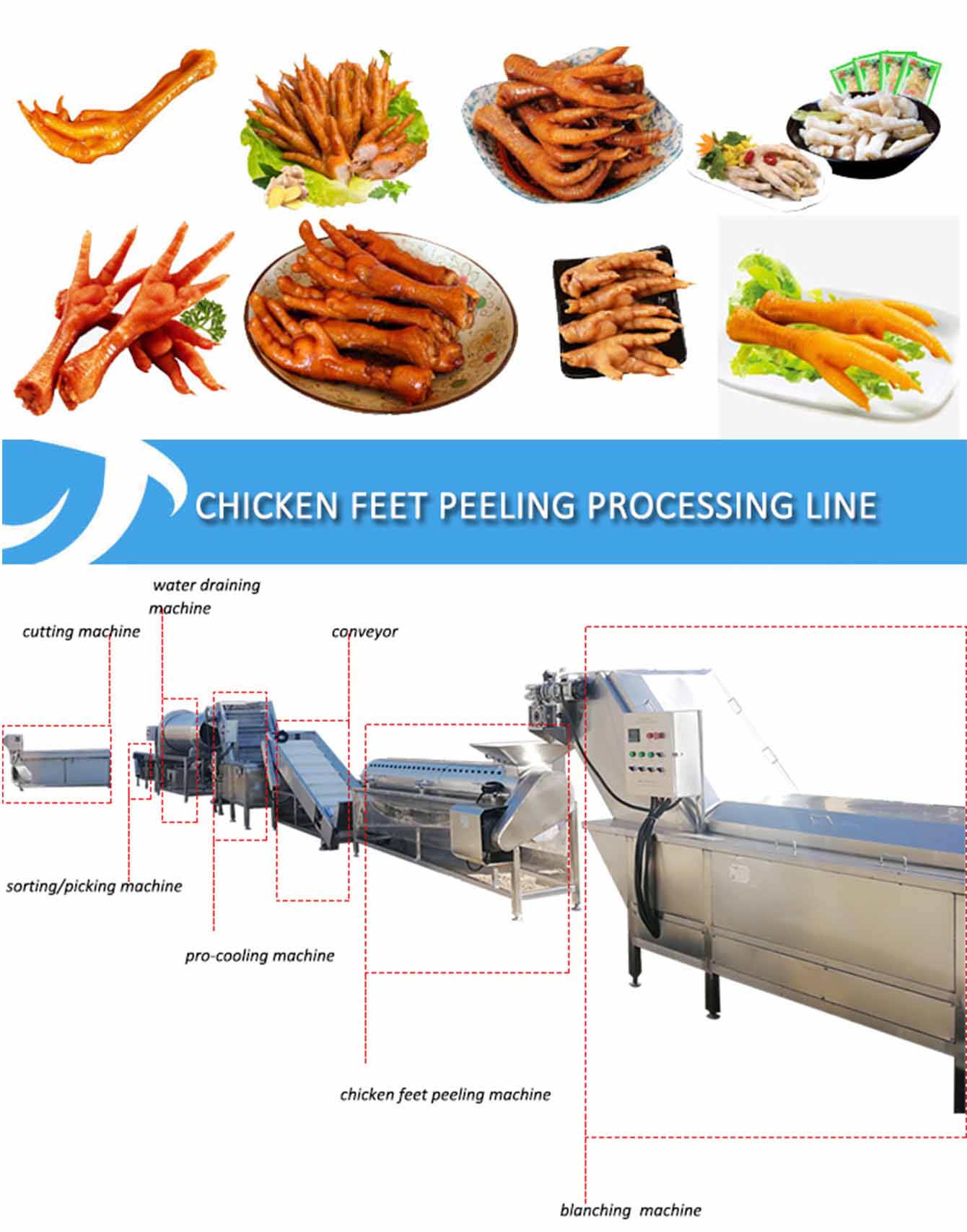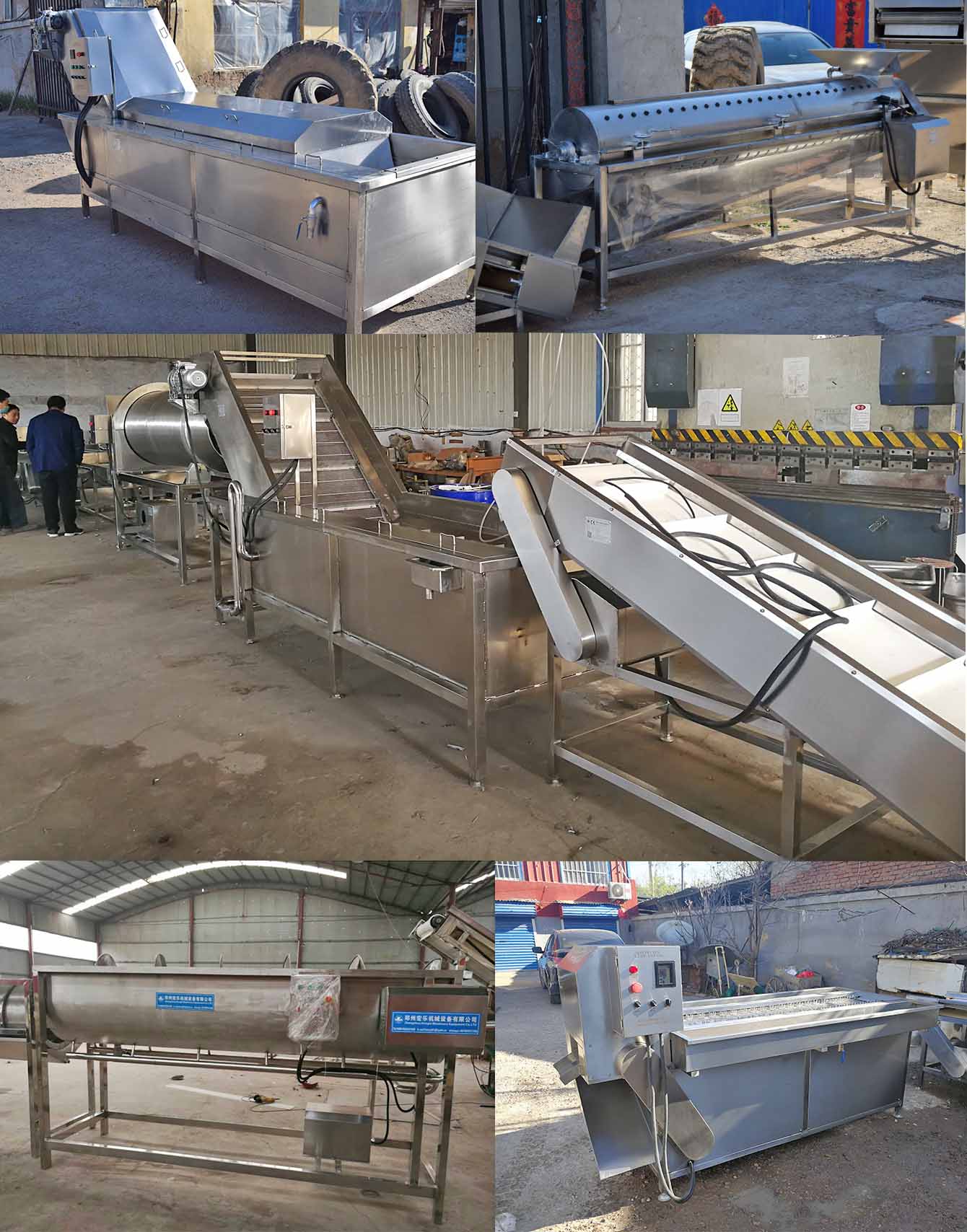 Related Products
Inquiry
Please Feel free to give your inquiry in the form below.we will reply you in 24 hours.