Stainless Steel Vacuum Meat Mixer Machine For Sale Meat Stuffing Mixer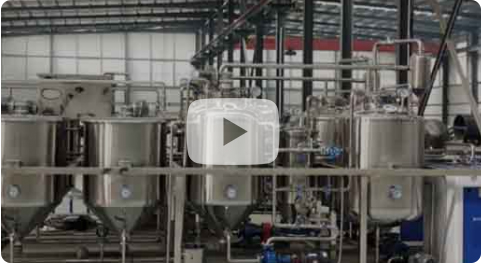 Equipment Description
The machine can mix filling, bulk and sauce materials. After stirring, the filling viscosity increases, and it is elastic. A special fan-shaped stirrer can tenderize the filling while stirring. The product is operated reversibly and can meet the requirements of different mixing processes. 100L, 200L, 300L and other twisted-dragon filling mixers are suitable for mixing various fillings. The vacuum mixer is self-developed by our company with reference to the characteristics of similar international advanced products, combined with the domestic production technology of instant frozen products. This equipment can make the materials uniformly stirred under vacuum, so that the product is stirred evenly, fully expanded, bright in color, good elasticity, and can extract protein to the maximum extent. It is an ideal first choice for changing product quality.
Features:
1. The whole machine is made of high-quality stainless steel and is sandblasted. The appearance is beautiful and easy to clean.
2. The multi-layer sealing effect is better, and the balanced double shaft structure is adopted, and the rear opening type is safe and convenient to use.
3. The sloping paddle makes the material move in a circular motion while turning in the material box, so that the mixing of various materials is more uniform.
4. The opening and closing of the material box cover and the discharge door are operated by air cylinders, which can be operated only by pressing the button, which is convenient and safe.
5. The vacuum degree can be set arbitrarily, which is suitable for the processing technology of different products.
6. The control system adopts ordinary electrical control or touch screen control system, which can set the mixing time, intermittent time and mixing program.
PARAMETER
| | | | | |
| --- | --- | --- | --- | --- |
| Type | HLZBX-200 | HLZBX-340 | HLZBX-750 | HLZBX-1200 |
| Power (kw) | 1.5KW | 2.2kw | 3kw | 4kw |
| Production capacity(kg) | 200KG | 340KG | 750KG | 1200KG |
| Revolving speed of mixing blade(rpm) | 42 | 42 | 40 | 40 |
| Supply voltage(V) | 380 | 380 | 380 | 380 |
| Size(mm) | 1260x900x1380 | 1340x900x1610 | 1980x1065x1875 | 2130x1410x2130 |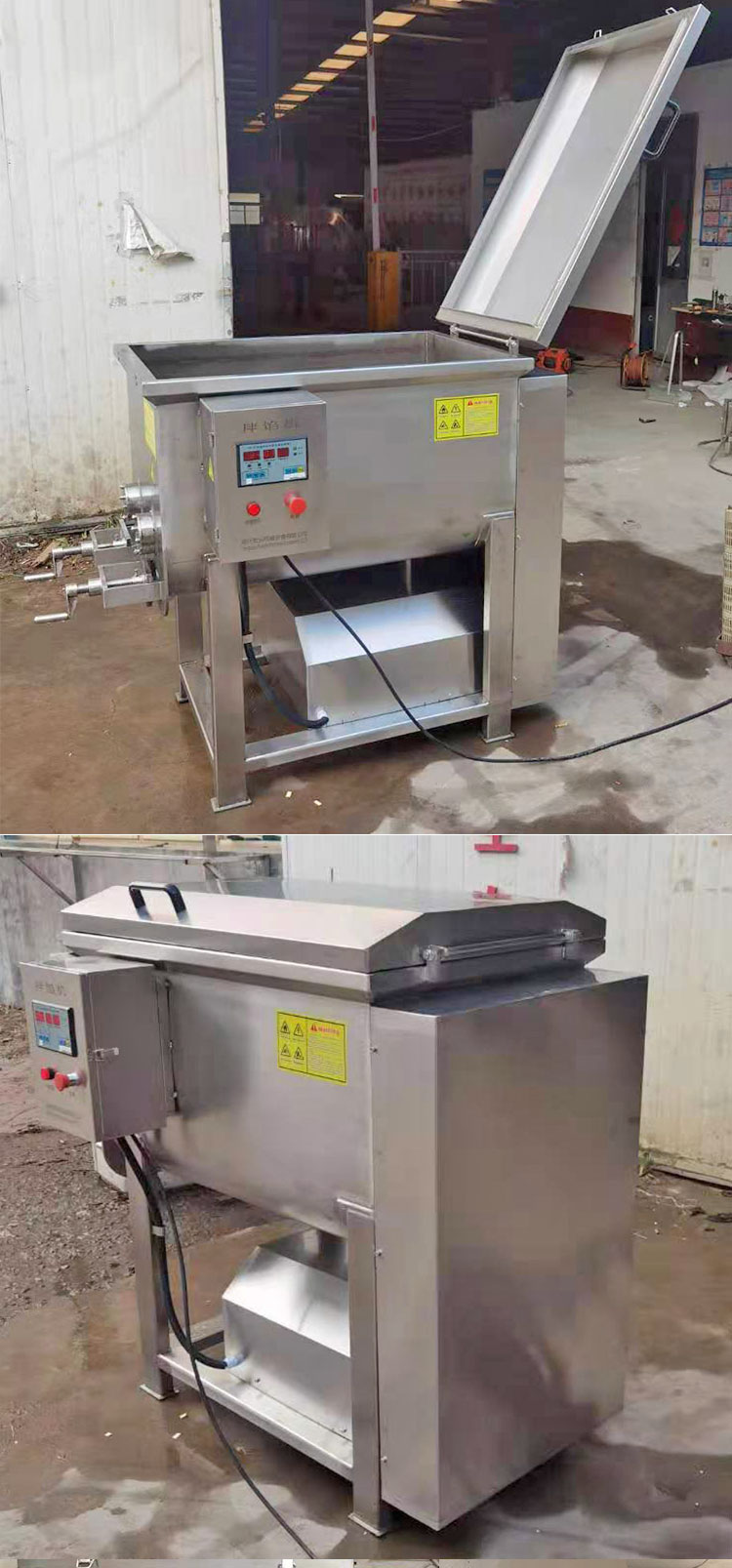 Related Products
Inquiry
Please Feel free to give your inquiry in the form below.we will reply you in 24 hours.