Continuous Electric Heating Frying Machine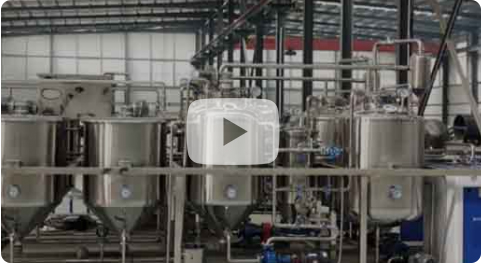 3 m continuous electric heating fryer

| | | | | | |
| --- | --- | --- | --- | --- | --- |
| Type | Power(Kw) | Voltage(V) | Network bandwidth(mm) | Temperature range(℃) | Shape size(mm) |
| FWD-350 | 36 | 380/220 | 400 | 0-280 | 3500×800×1000 |
| FWD-400 | 48 | 380/220 | 400 | 0-280 | 4000×800×1000 |
Fully automatic fried wire
| | | | |
| --- | --- | --- | --- |
| Type | HLYZ-500 | HLYZ-600 | HLYZ-800 |
| Rated power(KW) | 60 | 120 | 252 |
| Rated voltage(V) | 380 | 380 | 380 |
| Network Bandwidth Band(mm) | 400 | 600 | 800 |
| Temperature range(℃) | 0-230 | 0-230 | 0-230 |
| Oil capacity (L) | 550 | 1000 | 1500 |
| Production capacity (kilogram hours) | 100-300 | 200-500 | 500-1000 |
| Shape size(mm) | 3500*1000*2000 | 6000*1200*2000 | 8000*1400*2000 |
The process uses limit control, zone temperature control, and scientific use of the specific gravity relationship between vegetable oil and animal oil to make the animal oil leached from the fried meat food naturally sink into the lower layer of the vegetable oil, so that the middle and upper working oil is always pure, and the fried food is not only colored and fragrant. The taste is good, the appearance is clean and beautiful, and the product quality is improved and the shelf life is extended.
Characteristics :
1. The fryer is suitable for the continuous production of meat, fish tofu, aquatic products, vegetables, pasta and other products, with high output and tight equipment. The upper and lower double-layer mesh belts are used for transmission, and the product is sandwiched between the double-layer mesh belts to prevent the product from floating.
2. Net belt transmission adopts frequency conversion speed regulation. Freely control processing time. The ◇ equipment is equipped with an automatic lifting system, an upper cover and a mesh belt that can be lifted and lowered for easy cleaning.
3. There is a slagging system at the bottom to discharge the residue at any time. ◇The specially designed heating system makes the energy more efficient.
Application :
1. Pasta; twist, casserole, honey, honey three knives, fritters, hemp, gluten, Jiangmi, Shaqima, scorpion and so on.
2. Carnivorous; pheasant (colored), plate duck (colored), braised pork, meatballs, beef jerky, pork belly, chicken legs, trotters.
3. Nuts; peanuts, green beans, broad beans, sunflower seeds.
4. Bean products; dried bean curd, bean bubble, fish tofu, bean ginseng.
5. Seafood; various fish, shrimp, scallops, sea red, small fish, squid, squid.
6. Other categories; vegetable cakes, tianfu, eggplant, glutinous rice, hanging paste and paste all kinds of fried puffed food.
Related Products
Inquiry
Please Feel free to give your inquiry in the form below.we will reply you in 24 hours.